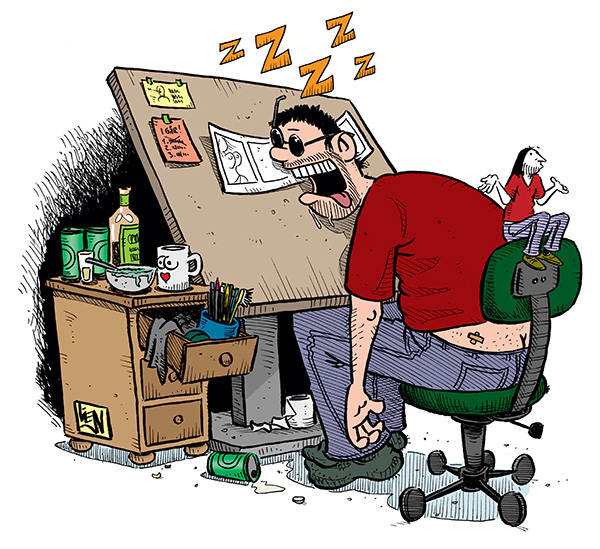 Who am I?
My name is Torbjørn Lien, and I'm a full-time cartoonist. I live and work in the western part of Norway, combined with being a part-time dad for my kids.
Occasionally I pop up in the Chez Cuckoo comic. These are weird meta moments, usually when the madness is about to tip over. But I prefer to stay in the background, finding pleasure in controlling the characters and making their lives miserable.
Chez Cuckoo is currently my main comic project, but I've started working on a couple of others too, planned to be published in 2021. You can read about them if you become my patron.
Since English is not my native language, I guess you'll find plenty of misspellings, etc. here. I'm getting better at this, but if you see something that really needs to be fixed (on the site or in a comic), please send me a note using the contact form. Thank you.