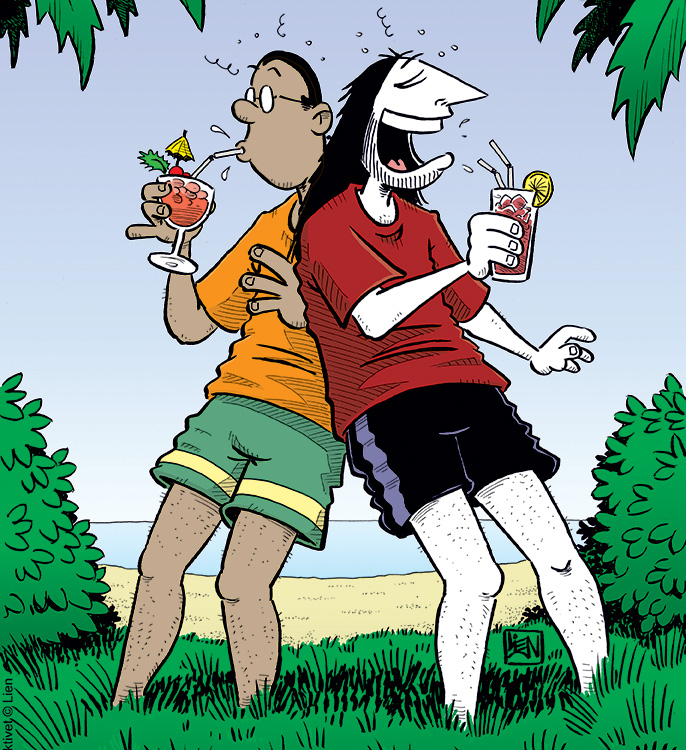 This website contains more than 1000 comic strips in English, and brand new ones are made and added every week. However, there is a back catalog of more than 3500 Chez Cuckoo comic strips in total, and I translate and add several of them to the archive every month.
You can at any time read all comics here for free. But if you want access to the Archive, where the strips are organized into stories and years of publishing, you must join my Patreon on the QUESTER tier ($5). Then you'll ALSO get access to my violent, dark, and funny fantasy comic about Ronny and his two band buddies in Blacktööth Quest. I make a new episode of that comic each month.
From this website, you'll also get access to Chez Cock-OH! – Chez Cuckoo after dark! It's sexy and funny comics, cartoons, and art, made for an adult audience. Only available on my Patreon at the ADULT tier ($25). And for that price, I even do NSFW commissions!
But, what is Chez Cuckoo about?
Chez Cuckoo is a comic about very different people managing to live together somehow. It's a comic about friendship, feminism, alcohol, gender, religion, metal music, everyday disasters, and general screw-ups. If you are new to this comic, you should start by reading about the main characters here!
Chez Cuckoo started back in January 2000 as a guest strip in the Norwegian Gary Larson's Far Side Gallery comic magazine. The Norwegian title is "Kollektivet". In Norway, Chez Cuckoo has been published in several newspapers, magazines, books, and softcover albums for different publishers over the years. Bulls Press syndicates the comic in Norway and Scandinavia. In 2018 I began publishing Chez Cuckoo for the first time in English.
Join my community at Reddit. You can also read Chez Cuckoo on Webtoon and on Tapas. And you find the Official Norwegian Website here: Kollektivet.no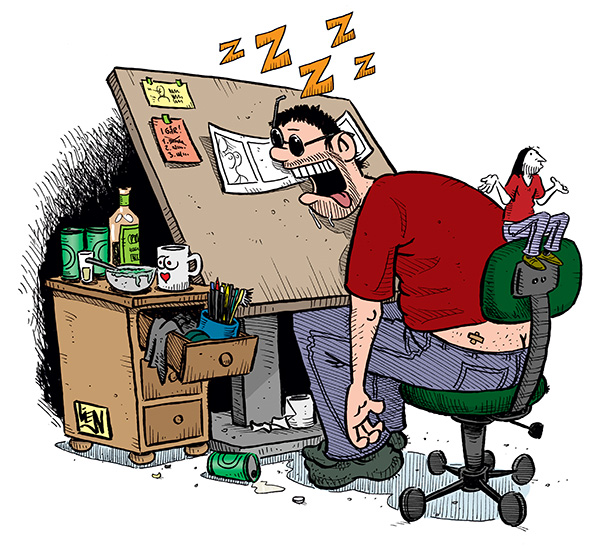 Who am I?
My name is Torbjørn Lien, and I'm a full-time cartoonist and a father of four grown-up kids. I'm from the northern part of Norway, where I live on an island with the woman of my dreams.