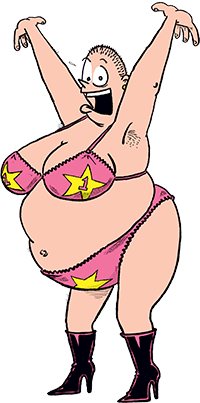 A big thank to the following sponsors who support me and my comic
on Patreon with $10 or more:
---
Thomas Weishaar
Arnt Hatten, Brian Jackson, Benny Öberg, Børge Thommesen, Carine Hiorth-Schøyen Bratlie, Christine Bratlie, Finn Erik Bøesen, Håkon Apeland, Ingeborg Maria Ljøen, Jan Erik Bjørge, Lars-Ove Karlsson, Maria Leneah Lagger, Merete Thommesen, Per Arne Flæsen, Roy Omslandseter, Stein Olav Lund, Svein Børge Hjorthaug, Thorstein Rauø and Torbjørn Austad
Alex K, Are Kleiven, Bjørn Birkeland, Dag Lasse Sarassen, Edvar Klakken, Elisabeth Voss Sinnerud, Elnatan Solomon, Emerald108, Jan Johansson, JK, John Johansen, Jon Sandem, Kolbjørn Berg, Lars Stensrud, Leif Tore Steiro Tanke, Lord Shagrax, Marko Nouwens, Mikael Gustavsson, Morten Berg, Morten S. Eriksen, Olav Lerbrekk, Ole Hansen, Purr, Robert Oedegaard, Robert Prestegarden Vatne, Sigbjørn Berntzen, Stein R. Hagen, Tom Kristian Hestvåg, Torleif Småback, and Trygve B Torjusen
You too can have your name here! Support me on Patreon and you can get this and other benefits!
Or, you can give me one-time support by buying Ronny a beer!