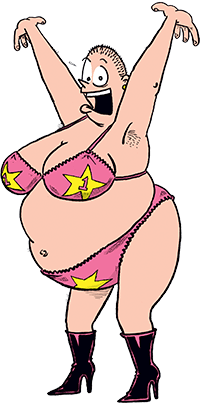 A big thank to the following sponsors who support me and my comic on Patreon with $10 or more:


Roy Omslandseter, Thorstein Rauø
Brian Jackson, Børge Thommesen, Carine Hiorth-Schøyen Bratlie, Christine Bratlie, Finn Erik Bøesen, Ingeborg Marie Ljøen, Ivar Husevåg Døskeland, Jan Erik Bjørge, Lars-Ove Karlsson, Merete Thommesen, Morten S. Eriksen, Svein Børge Hjorthaug, Sveinung Kristiansen, Torbjørn Austad, Arnt Hatten, Benny Öberg, Janick, Jon Sandem, Shad Malloy
Alex K, Angel Valdivia, Are Kleiven, Carl Wright, Dag Lasse Sarassen, Daniel Bjørndalen, Egil Geir Brautaset, Elisabeth Voss Sinnerud, Elnatan Solomon, Emerald108, Endre Sollid, Hans Vidar Hodne, Håkon Apeland, Irvin Nordling, Jan Johansson, JK, Johannes Haddal, John Johansen, Jonas Karlsson, Jonny Petterson, Justin Sutton, Killjoy 17james, Kolbjørn Berg, Kristoffer Johansen, Lord Shagrax, Mikael Gustavsson, Olav Lerbrekk, Ole Hansen, Per Arne Flæsen, Pf, Ragnhild MD, RaJahn Owens, Robert Oedegaard, Sigbjørn Berntzen, Stein R Hagen, Sven-Olaf Robert, Terrell Roberts, Tom Kristian Hestvåg, Torleif Småback, Trygve B Torjusen, and VictorNeckPunch.
You too can have your name here! Support me on Patreon and you can get this and other benefits!