LIFE IS METAL
November 16, 2022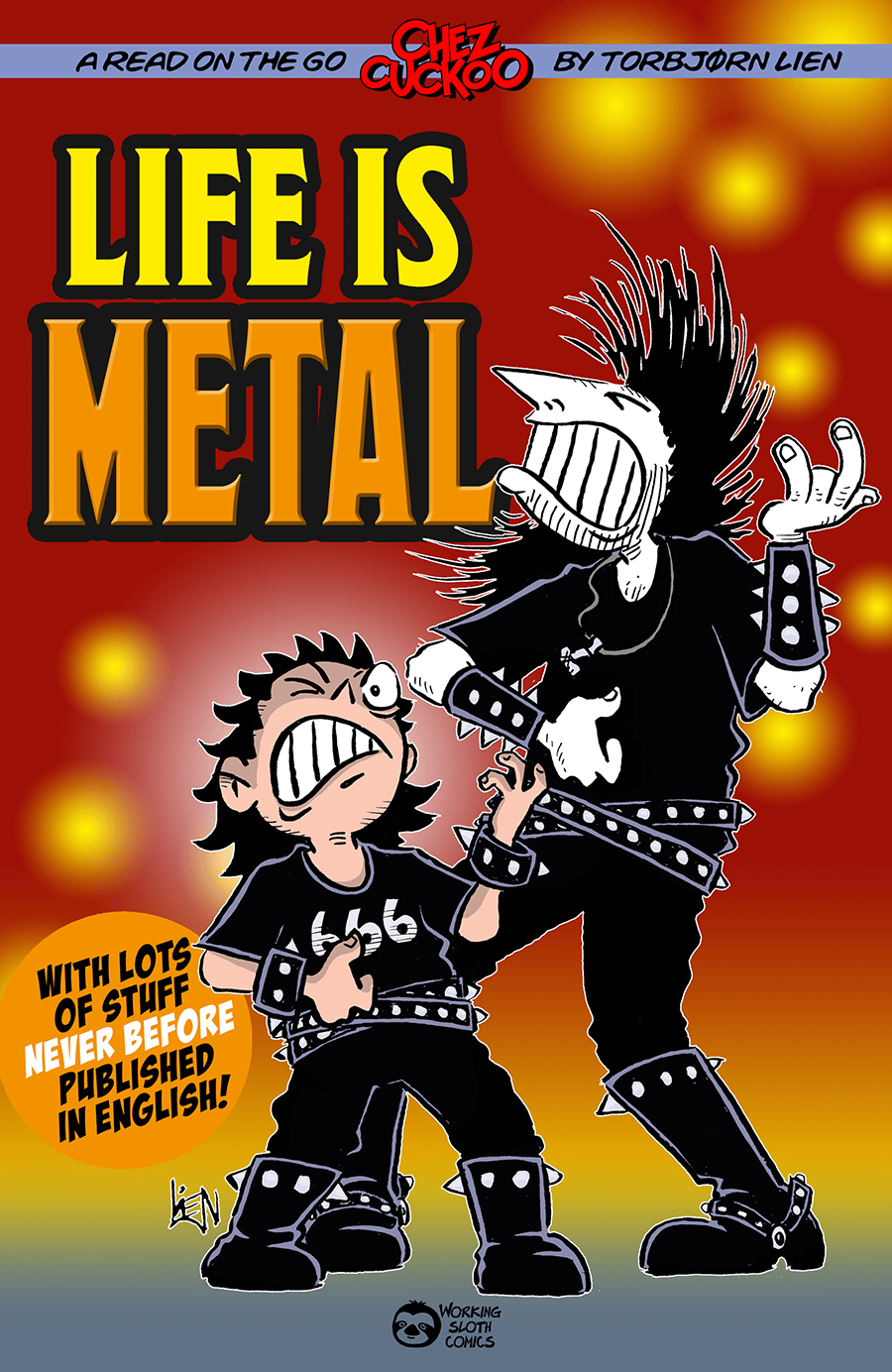 Yo, guys! I've just released my new comic e-book (PDF).
Life is metal and metal is life, in Ronny's opinion. A fitting view for the frontman of the infamous black metal band, Blacktööth. Trying to show everyone else in his life this obvious fact, however, tends to go pear-shaped, with cringeworthy and hilarious results.
This is a Chez Cuckoo comic book and not a Blacktööth comic book, although the band appears in several comic strips and pages!
Some of the content, like comics and cool illustrations, has never been published in English before. As usual, I keep the price as low as possible, so you can get it for only $0,99 for 84 pages of fun. That's almost a steal! 🙂
Get it from my webshop, from Gumroad, or from DriveThruComics.