NEW COMIC BOOK OUT NOW!
February 15, 2022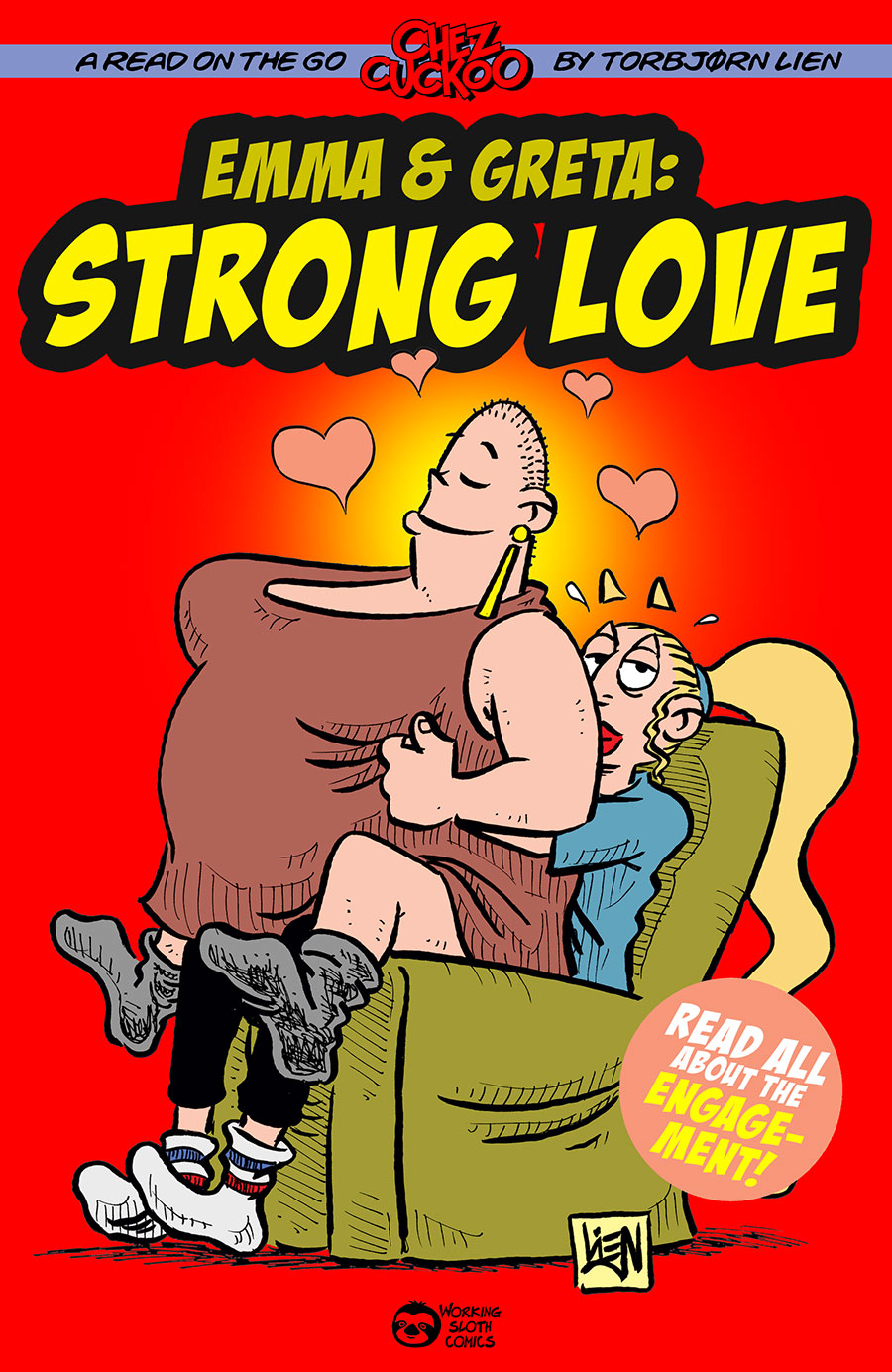 So, I have just released my new digital comic book, Emma & Greta – Strong Love.
This is my second collection of comic strips and stories about the weird and funny relationship between Emma and Greta. It includes Greta's proposal and the quest for an engagement ring. You can buy and download it on my webshop.
The title Strong Love was suggested by one of my readers on Instagram. Having competitions like this is a cool thing, so I guess I'll do more stuff like that on my social media later this year.
Right now I'm working on a 30-page long story for a summer special here in Norway in June. Hopefully, I'll be able to translate and release it in English later this year. But making this special is a huge task, so that's why I sometimes don't publish more than one comic strip here each week. The rest of my days are spent working on this big project, on another big project that's not Chez Cuckoo (check out #interitumcomic on Instagram), and on creating content for my patrons. If you are one of them, you know what I mean 🙂
Finally I'd like to remind you to sign up for my weekly newsletter. It's of course totally free, and it'll give you a nice update about everything I create, including all about Chez Cuckoo.
Until next time, cheers!