Patreon
Now is a good time for you to join me on Patreon. Why? Because there are lots of stuff available for you to download, read, and enjoy immediately when you sign up.
For $1 every month you'll get exclusive news, sneak peeks, lots of funny drawings, and you can read my new comic strips days before they go public here.
For $3 every month you get all this, plus funny wallpapers and exclusive access to full-page Chez Cuckoo episodes almost every week!
Now all my digital comic books are available as printed paperbacks!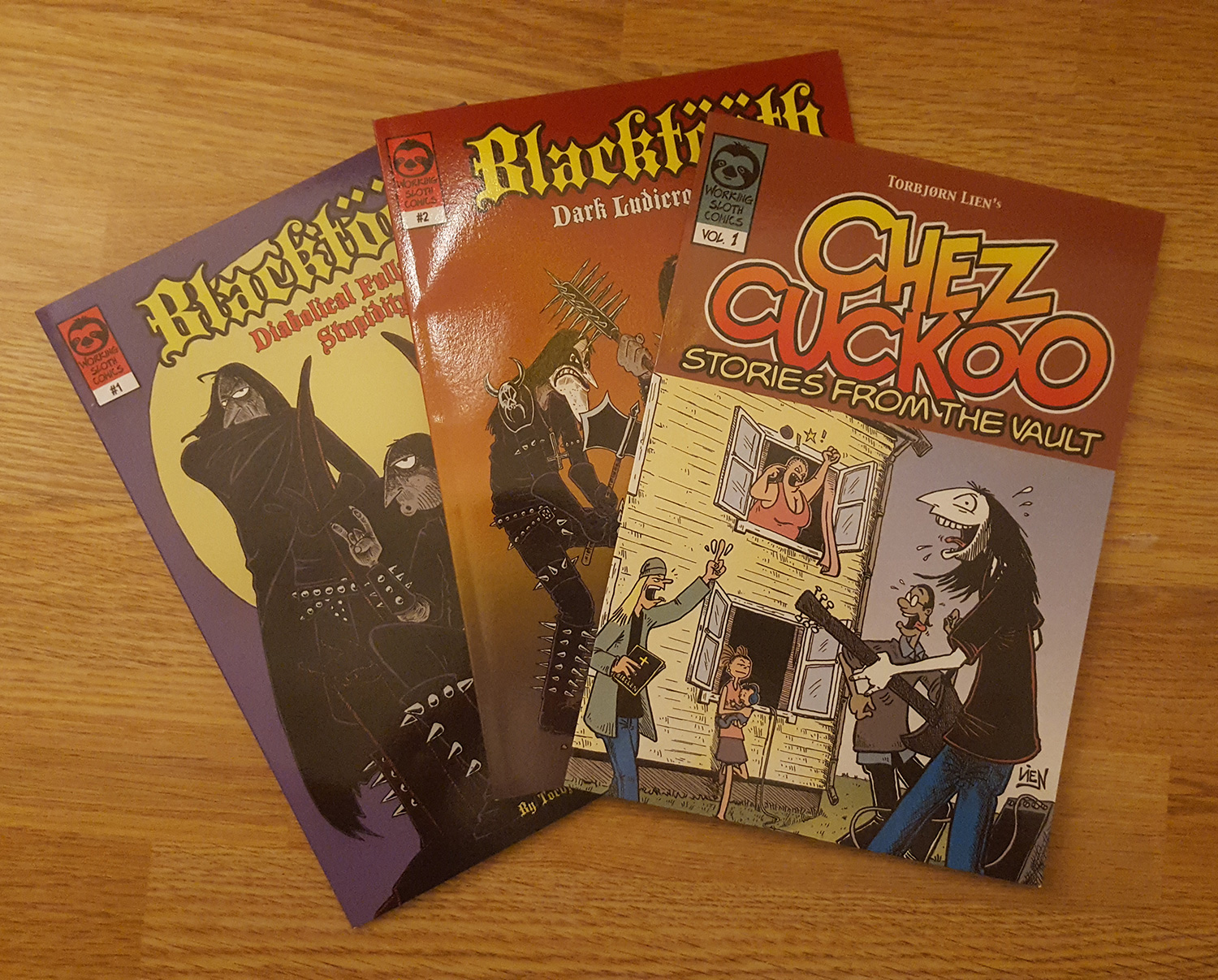 DriveThruComics ship the books worldwide. The same does Amazon, which also deliver these comic books as printed paperbacks. Although they are a little more expensive because – you know – it's Amazon.