Bonus comic
Approximately every weekend I make and publish a full page episode for my $3 patrons. Like this one: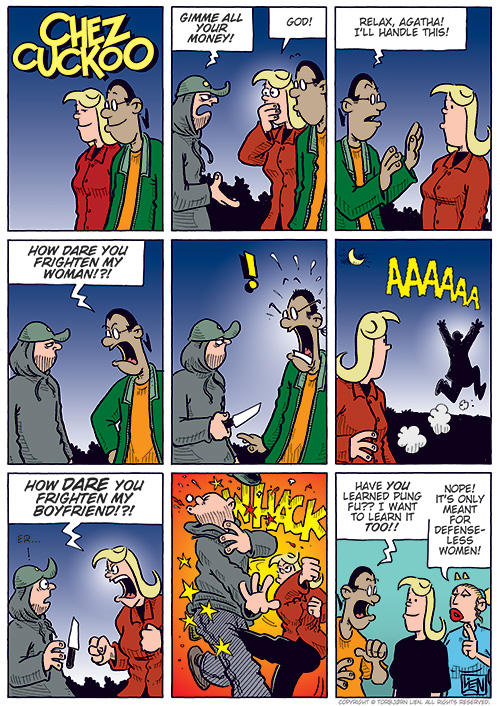 If you join me on Patreon today with a $3 pledge, you'll have access to this and a lot of other episodes I've already made. And you'll get access to lots of funny drawings and wallpapers for your mobile devices too. Click here to check it out!
Spreading the word
Remember to spread the word about Chez Cuckoo all over the Internet, and especially in social media. You can also vote for it on TopWebComics, a thing that might get the comic more attention (I'm not sure, but I hope so). Your vote means it climbs up the list they have and is possibly discovered by more people. Just click on the banner and follow the easy instructions. Thank you!